The content on this page is my original work and is not affiliated with any brand. It is solely created for my graduate school midterm assignment.
About
Athletic Brewing Co. is a non-alcoholic beer company dedicated to making great-tasting craft brews, without compromise. Their lineup of styles lets you enjoy the taste and experience of refreshing craft beer without sacrificing your performance, passions, health, or good taste. They're fit for all times, made for all palates, and enjoyed by anyone who loves a great beer.
Communication Goals
Drive subscriptions to "The Athletic Club" for the upcoming summer season.
Promoting exclusive perks of the club.
Increased brand awareness and enhanced brand positioning by explaining the benefits of non-alcoholic beer.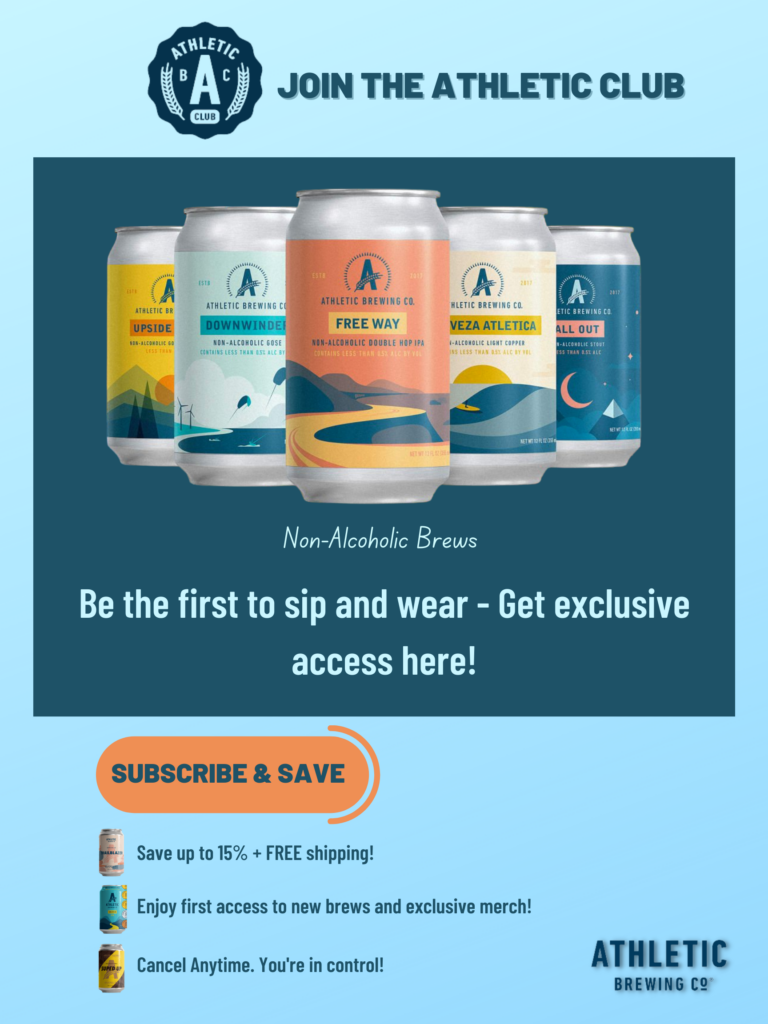 Discovering a Better Way to Enjoy Summer Parties: My Journey with The Athletic Brewing Company
Hi there, I'm Reshma and I absolutely love parties! I'm always excited to meet new people and make new friends. I think there's something special about the energy of a social gathering, whether it's a big celebration or just a casual get-together. To me, parties are an opportunity to share life's joys with others and I'm always looking forward to the next one!
Summer parties are supposed to be fun and carefree, but for me, they used to be a source of stress and anxiety. As someone who doesn't drink alcohol, I always felt like the odd one out among my friends, who would tease me and make me feel like I wasn't part of the group. To avoid feeling left out, I would sometimes give in and drink alcohol, even though I didn't enjoy the experience and knew it wasn't good for my health.
But all of that changed last summer when I discovered The Athletic Brewing Company (ABC) and joined their subscription service, The Athletic Club. Suddenly, I had access to a wide variety of non-alcoholic beers that tasted great. No more of "Oh c'mon Reshma, don't be a party pooper!" I no longer had to worry about feeling left out or compromising my health.
One of my favorite things about being a member of The Athletic Club is getting first access to limited-edition brews like Trailblazer, Mystery Sampler Pack, and Free Wave. These beers have unique flavors and are perfect for sharing with friends at summer gatherings. I love being able to bring my own pack of beers to parties and events, knowing that I can enjoy my drink without compromising on taste or my values.
The best part of my experience with ABC is that it's not just me who loves their beers. Two of my friends who used to be big drinkers have changed from alcoholic beers to ABC, and now they love these brews so much that they have joined The Athletic Club themselves. I know! What are the odds? It's incredible to see how something as simple as a non-alcoholic beer can bring people together and make everyone feel included.
Joining The Athletic Club has been a game-changer for me, and I want to encourage anyone who feels left out at summer parties or events to give it a try. Not only will you have access to great-tasting non-alcoholic beers and exclusive member-only merch, but you'll also be part of a community that celebrates a healthy and active lifestyle. Don't let the pressure to drink alcohol ruin your summer fun – there's a better way to enjoy parties, and The Athletic Brewing Company is leading the way.